10 EPIC Bollywood Dialogues That'll Make For Really Awesome Dubsmash Videos
What do you get when you cross our undying love for Bollywood with technology? EPIC Dubsmash videos! Dubsmash has taken over the world in the blink of an eye and everyone who has ever tried their hand at this app will agree that making a video with Bollywood dialogues is the shiz. So, here are some awesome dialogues that will make for really mind-blowing Dubsmashes:
1. This epic saga about Gupta uncle from the movie Queen.
2. These words of wisdom, which tell us that zindagi badi honi chahiye, lambi nahin!
3. This gem that logically tells you why you should never run after a bus, train or a ladki.
4. When you need a little modesty in life, drop this one.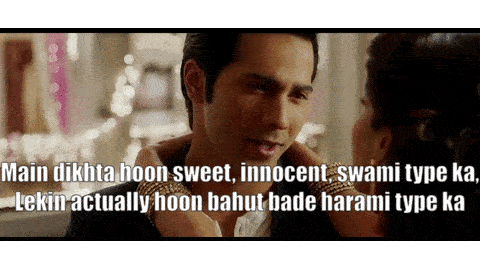 5. Cooking lessons and life lessons. Yass!
6. Because this is like the king of comebacks. 
7. THIS NEVER GETS OLD.
8. Use this one when you need a little pep talk.
9. This is like the best R.S.V.P
10. The best way to convince your friends to come to a party.
It's that time of the year when all the stars descend at one place, Britannia Filmfare Awards. If you are a true Bollywood fan and have always dreamed of meeting the stars, show us your filmy side, make a Dubsmash with any Britannia product and upload it using the #BritanniaFilmfareAwards…
#Bollywood #Videos #india #Dialogues #Dubsmash #Viral #Fan #Epic #Fans #Video